Laser BySprint Fiber 4020 incl. Fiber 4000 unit of Bystronic
The laser is equipped with a 4,000 mm long and 2,000 mm wide table changing automatically. Fiber 4000 boasts the power of 4000 W and allows cutting the sheets up to 20 mm thick with the positioning rate of 140 m/min.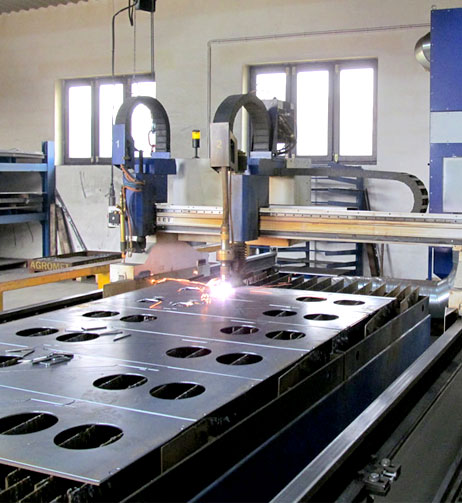 JANTAR 2 numerically controlled plasma cutter of ECKERT
The cutter is equipped with a work table which is 1,500 mm wide and 6,000 mm long and an HPR 130AXD (130A) plasma unit to cut mild steel up to 38 mm at the rate of 25m/min. CNC positioning accuracy is 0.005 mm.
DURMA hydraulic press brake, type AD-R 1260
Maximum bending length is 1,250 mm with pressure up to 60 t. The repeatability of the press brake is 0.002 mm, and the maximum angle is 179.9 degree.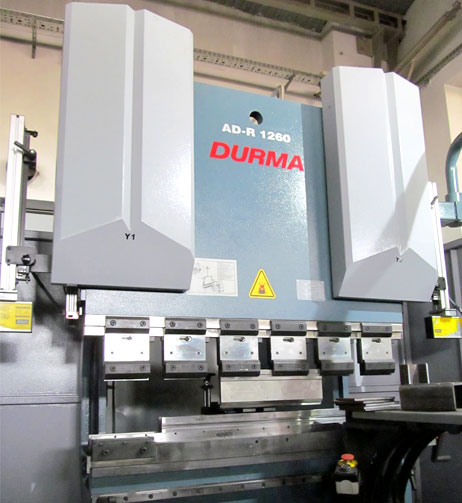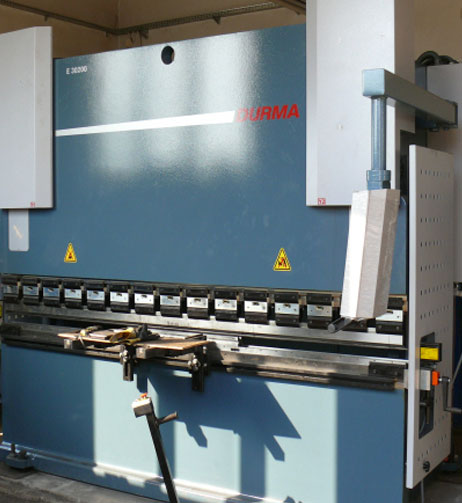 DURMA E30200 numerically controlled hydraulic press brake, type DNC 60 PS
Allows bending of plates up to 10 mm thick and 3,000 mm long. Maximum angle is 179.9 degree. Press brake repeatability is 0.002 mm. maximum bending force: 200 t.
CNC/NC Durma AD-S 40400 press brake
Maximum length of parts to be bent is 4,050 mm, with pressure up to 400 t.